COVER STORY
Transforming public health with GIS
Good health and well-being are essential to sustainable development of our nation and is one of key priorities of 2030 Agenda. Over the last decade, India has undertaken major strides in the area of public health and its accessibility. The average lifeexpectancy has risen from 64 to 68; neonatal mortality rates have dropped on average from 57 to 37, per 100 live births; there has been a renewed focus on noncommunicable diseases.
Support data-driven decisions
---
With ArcGIS software, you can visualize vulnerable populations, identify community resources, enable disease surveillance, and connect community stakeholders. The result? A healthier community. Map your way to better health with Esri.
A mapping and analytics platform for all
Give everyone in the organization access to the most accurate, consistent, and secure data. Make it easy to find, share, and analyze information.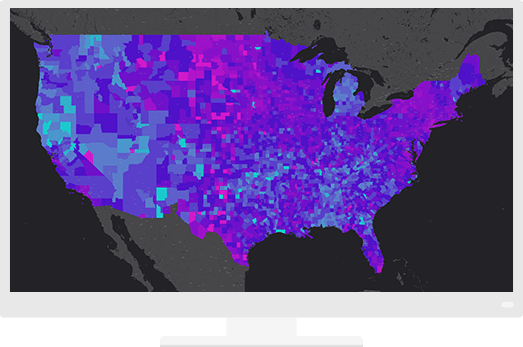 Maps available everywhere
Access maps in familiar environments—such as Excel, PowerPoint, and online—to give data spatial context from the office or the field.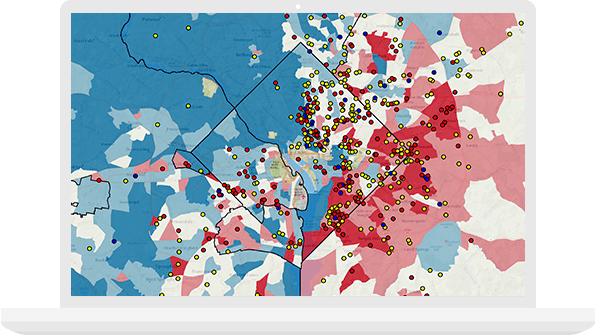 Data-driven decisions
Make decisions that are beneficial to your population's health. Being able to truly understand your community while staying within budget is paramount to resource allocation.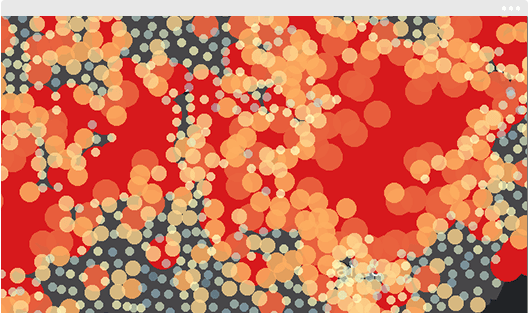 Improve your population's health.
Understand your community with mapping and spatial analytics.
---
Please fill out your details below for us to contact you for the demo.
Get in touch with us
Email Us
Write to us at info@esri.in
Call Us
Talk to us over the phone