Out of Box Capabilities in ArcGIS to Publish the Mosaic Dataset and Auto Append the Images Periodically
By Manjusha Singh
June 05, 2023
The mosaic datasets are used to manage, display, analyze, serve, and share imagery and raster data. The document states the workflow to establish an end-to-end workflow of mosaic dataset i.e., creation of enterprise geodatabase to publishing the mosaic dataset as service and auto append the images to the mosaic dataset periodically.
Step 1. Create Enterprise Geodatabase and add it to ArcGIS Pro the client application through Add Database Connection.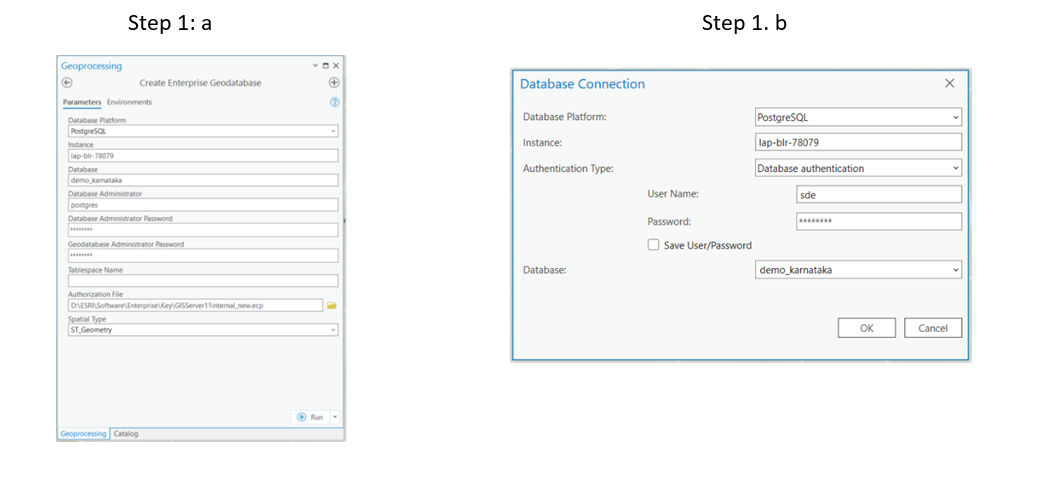 Step 2. Create Mosaic Dataset in Enterprise Geodatabase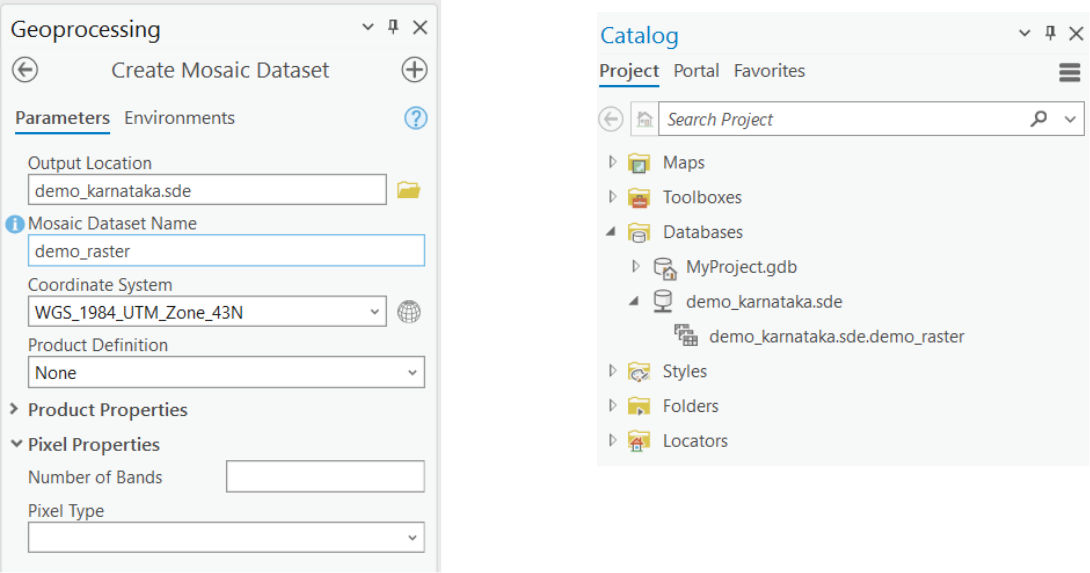 Figure 2 : Bin Fill Status application

Step 3. Add Raster to the mosaic dataset from the folder contains Images that saved in the server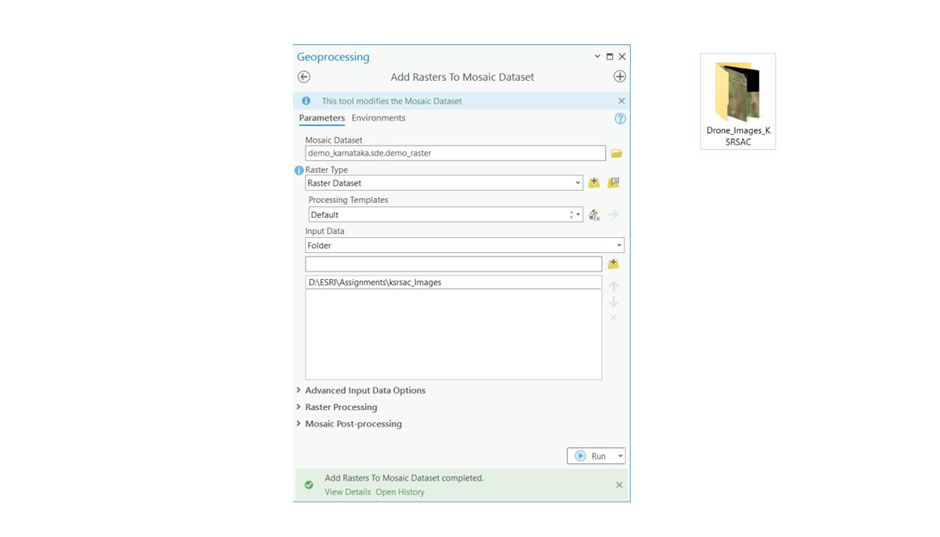 Step 4. Analyze Mosaic Dataset to ensure that the mosaic dataset is functioning properly and efficiently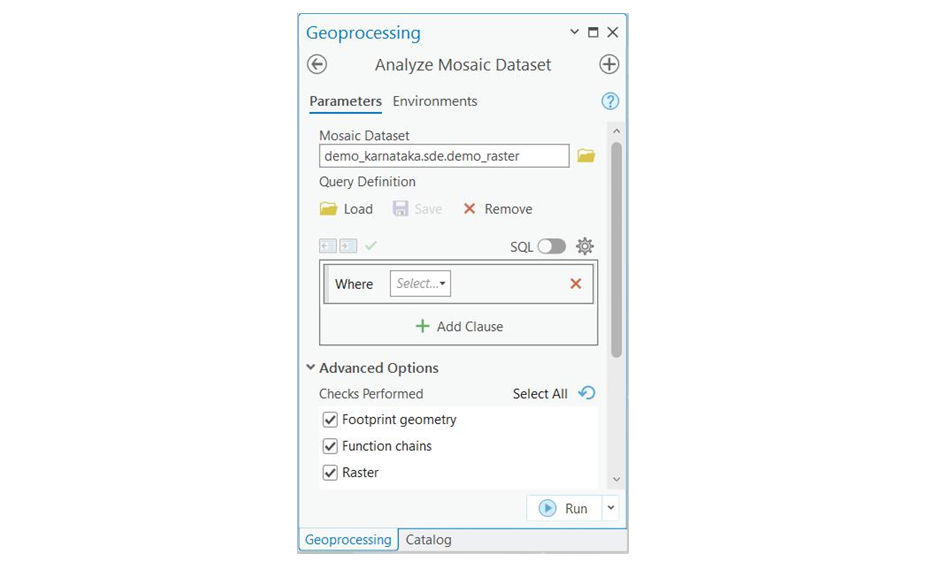 Step 5. Set Mosaic Dataset Properties with preferred settings that defines the defaults for displaying a mosaic dataset and serving it as an image service.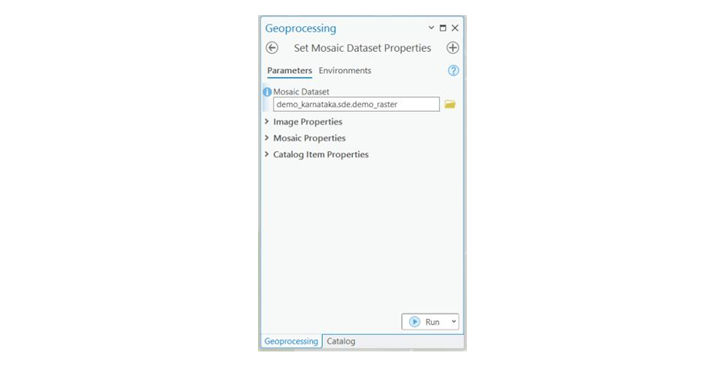 Step 6. Share as web layer – The mosaic dataset can be published with following settings
Has live data
Reference Registered Data
Register Data source with the server

Analyze and then publish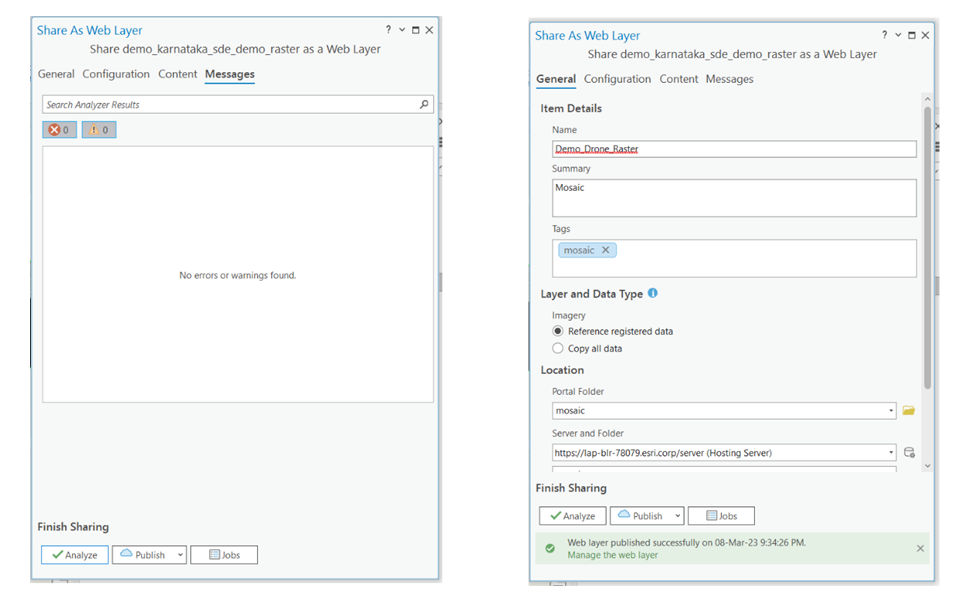 Step 7. Synchronize Mosaic Dataset
Synchronizes a mosaic dataset to keep it up to date. During the process, in addition to syncing data periodically, you can update overviews if the underlying imagery has been changed, generate new overviews, and cache, and restore the original configuration of mosaic dataset items.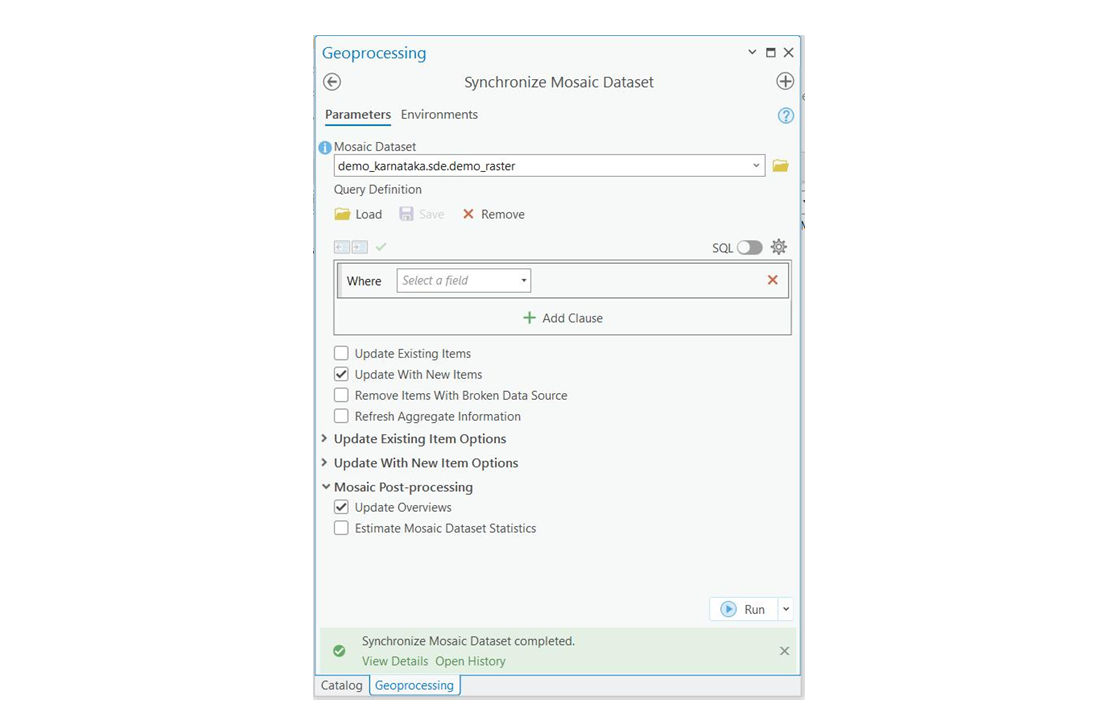 Step 8. Refresh Service – Refresh the image service if it is not updated after synchronizing the dataset.
Want to know more?
Contact
Find your local Esri India office and get answers for your questions.
Careers
Search available positions, or contact our human resources team.
Give us a call
Talk over the phone