ArcGIS Earth is an interactive 3D experience to plan, visualize, and evaluate events on the globe. ArcGIS Earth provides situational awareness on desktop and mobile devices for improved decision-making. Ingest data in different formats, including 3D models; Keyhole Markup Language (KML), Keyhole Markup language Zipped (KMZ) files; TXT; and open services from ArcGIS or with a URL, to explore areas of interest in 3D. Manipulate KML in its entirety to understand changing circumstances. ArcGIS Earth is a free and easy-to-use tool to quickly fuse, manipulate, and collaborate with 3D data.
One app for KML and other data
Visualize data in 3D
Edit KML in its entirety
Share work in any environment
Deploy on any network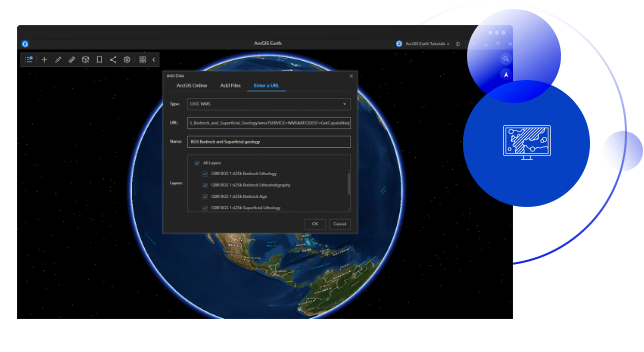 One app for KML and other data
Access data from local files, ArcGIS Online, ArcGIS Enterprise, and the web with a service URL. Add a variety of files, like 3D models, KML/KMZ files, TXT, image, map, feature, and Open Geospatial Consortium (OGC) services. Or leverage Esri curated and ArcGIS ready global location data, including imagery, human movement, environmental, and business data, to support your work.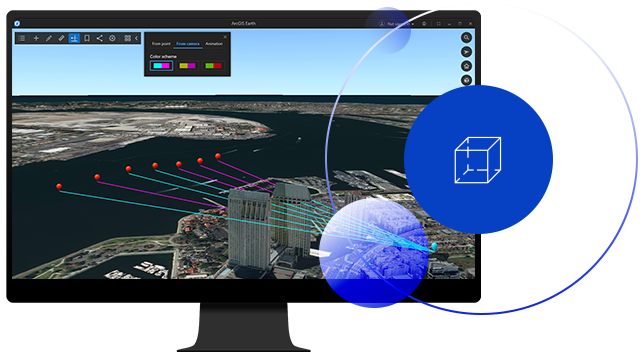 Visualize data on a 3D globe for situational awareness. Display KML/KMZ and other data; measure models, shapes, and distances; create an elevation profile; and conduct an interactive line of sight and viewshed analysis to plan operations. Use symbology for stronger graphic presentation.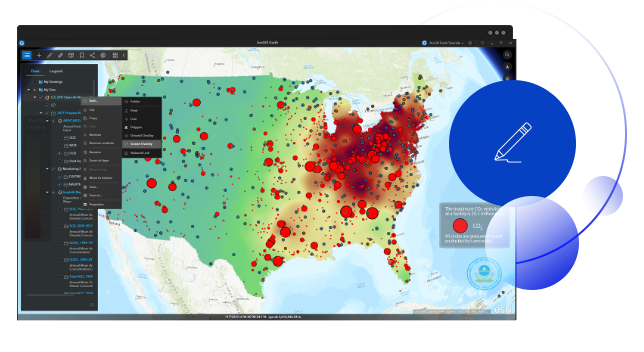 Manipulate KML, including editing its feature geometry, network links, screen and ground overlays, graphic styles, and file structure, to reflect changing circumstances and provide up-to-date information. Identify and handle KML errors on the fly, play KML tours, and extrude 2D markups for improved understanding of an operating environment.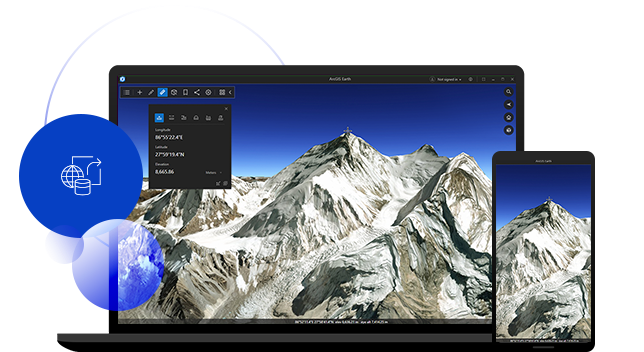 Share work in any environment
Save your work and share as a KMZ file in connected and disconnected environments for informed decision-making. ArcGIS Earth provides mechanisms to access and share data for 3D visualization in any environment. Take content offline with desktop or mobile devices.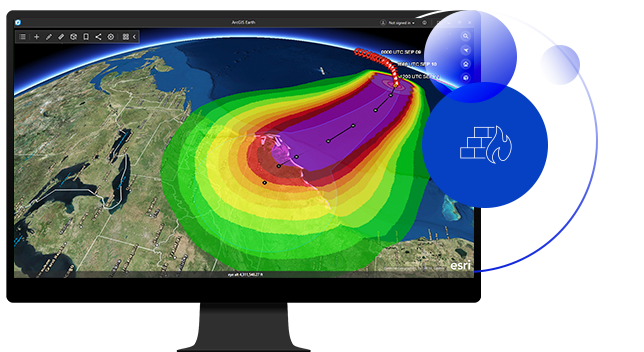 Use in classified and unclassified environments. ArcGIS Earth handles protected services at all network levels for customers behind the firewall. ArcGIS Earth also supports the security protocols you trust, including ArcGIS Enterprise authentication, built-in security, IWA security, PKI security, SAML authentication, and Kerberos.
How it works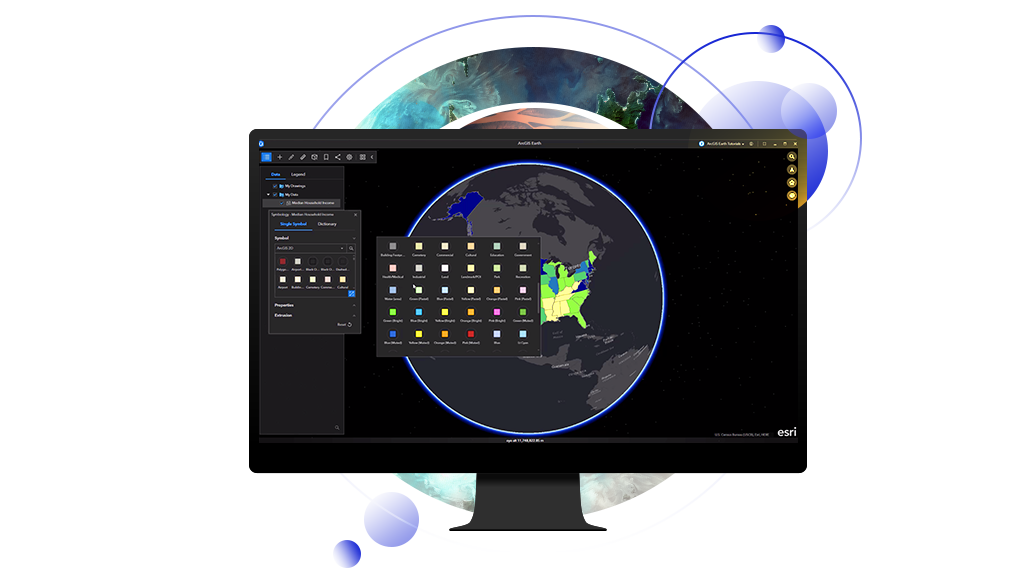 Explore anywhere on the globe
Zoom to an area of interest (AOI) or add your data to the globe to establish a geospatial point of reference.
Interact in 3D
Use interactive line of sight, viewshed, and elevation tools to plan operations on a 3D globe.
Sketch, annotate, and measure
Draw and edit placemarks, paths, and polygons. Add annotations and operational data. Measure coordinates and the distance between 3D points.
Style with symbology
Symbolize feature layers with the single symbol and dictionary methods, including military symbology, for stronger graphic presentation.
Communicate and share
Save and share your KML/KMZ files with collaborators to use in connected and disconnected environments on desktop or mobile devices.
Download the app for desktop and mobile
Contact us to get started
---
Join our growing list of interested users and organizations.
Get in touch with us
Product Information
Get answers for your product, industry or technical inquiries
Contact Us
Find our Esri India office nearest to you
Give us a call
Talk over the phone