Esri India support services
Esri India support services are designed to ensure you get maximum value from your organisation's investment in Esri products. Starting January 8, 2021, all our Esri product customers are enabled for a new online support experience. With the new process, now you can:
Submit or create new support cases.
Track the progress of your support cases.
Update existing case with additional notes / attachments.
Access old cases and support history.
Technical support services
It is our continuous endeavour to ensure that you always experience the best of Esri technology with best of technical expertise from us with minimum downtime. Our technical support services would now be accessible via:
Online Request (via MyEsri)
Email Support (customercare@esri.in)
Telephonic Support Helpline (Toll free number:1800-102-1918)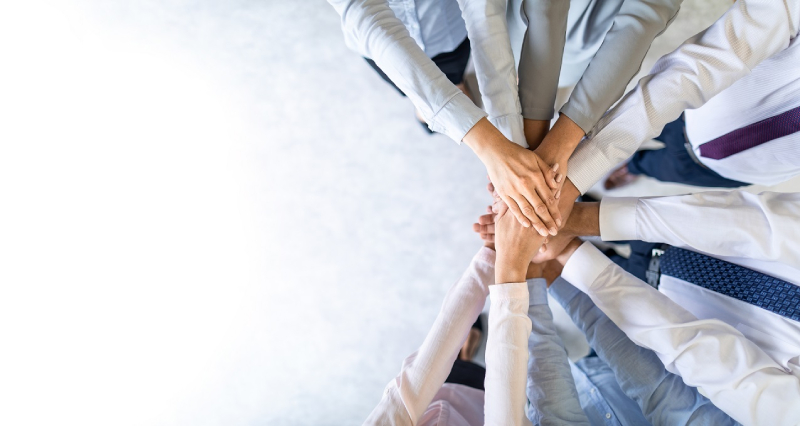 What's My Esri?
My Esri is a self-service, intuitive single window interface, designed to allow Esri customers with a quicker and easier way to manage their software downloads, e-learning and technical support. All the support requests of Esri products, received online, via telephone or email would now be registered in the respective MyEsri account of an organization. Within MyEsri organization account, respective individual users accounts can be included to provision access to various services of MyEsri including technical support. It is recommended for the users to activate their individual Esri Public Accounts and link it with their Esri End User Number to get this new experience enabled for their use in MyEsri.
Frequently Asked Questions
How will the new support experience benefit me?
With the new support experience, you can now:
Submit or create new support cases.
Track your support cases and find which support representative is working on your case.
Upload additional information like error screenshots and videos at the time of case submission.
Refer old cases and history in your account.
Adding additional case comments.
What is MyEsri?
MyEsri is a self-service portal for Esri customers which provides a one-stop destination to manage their post sales experience. MyEsri is designed to allow users a quicker and easier access to their software downloads, e-learning and technical support.
You can track and manage all your support cases and log new issues online for your owned Esri software products, current in maintenance. You may view the status, last activity and resolution information for all your cases with Esri India Technical Support team.
For every customer organization, MyEsri organization account is created.
How do I create an Esri Public Account?
You can create an Esri Public Account or Esri Global Account by visiting https://www.esri.com/en-us/arcgis/products/create-account. Esri Global Account is a free account designed for personal, noncommercial use and identifies an individual user. With a public account, you can create, store, and manage geospatial content, share content, and access content shared by Esri and GIS users around the world.
Read this step-by-step guide to create your Esri Public Account and link it to you organization's MyEsri account.
How do I link my Esri Public Account with my organisation's MyEsri account?
You may send your request with Esri End User number and Esri Global Account / Esri Public Account to customercare@esri.in and Esri India support team will link your Esri Public Account with your organization's MyEsri account.
Read this step-by-step guide to create your Esri Public Account and link it to you organization's MyEsri account.
What is an Esri End User Number?
Esri End User Number is a unique identifier for your respective software licenses owned by you. If you do not know your Esri End User Number, you may write to customercare@esri.in with your organization name and product invoice details.
Can anyone raise an online support request from MyEsri?
Users who are connected to their organisation's MyEsri account will have the privileges enabled for logging support cases against the Esri products currently under maintenance. Users can visit https://my.esri.com, login using their Esri Public Account credentials and use the "Request Case" option to submit a new support case. 
Does MyEsri enable logging a support request for Esri partner products (eg.ENVI, ArcFM)?
As of now MyEsri supports Esri products only. Users of Esri partner products such as ENVI (L3HARRIS) and ArcFM ( Schneider Electric) can continue to avail technical support services over email and telephone. Users may send their support requests over email to customercare@esri.in or can contact us at 1800-102-1918 (toll-free, from 9 a.m. to 5.30 p.m IST, Monday - Friday).