About the Council
This council is for those who would like to make a difference to our world by leveraging GIS. The intent of this council is to build a community of like-minded academicians who are passionate about GIS. The council will be a platform for GIS knowledge sharing aimed at encouraging GIS adoption and promoting teaching excellence in spatial data management and analysis in higher education across India.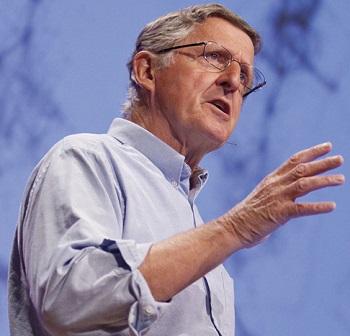 "The GIS Academia Council of India is an exciting new initiative to create a forum for academic leadership in the growing field of GIS. It has strong parallels with the University Consortium for Geographic Information Science in the US, and with similar organizations in other countries. Experience shows that a national voice for GIS education and research can help to stimulate and focus what might otherwise be a number of independent efforts in individual universities. The ties between the GACI and Esri India will help to ensure that universities keep abreast of new developments in the industry, have a means to communicate the results of their research to the industry, and have an effective channel for finding employment opportunities for their students."
Prof. Michael F Goodchild, Emeritus Professor of Geography, University of California

Learn from each other
Meet and collaborate with your peers known for their excellence in GIS Teaching & Research.

Grow with Industry
Have better visibility of GIS Industry & Emerging Trends. Access and understand latest technology roadmaps in GIS.

Skill Students
Take learnings from Esri to empower your students to hone their GIS development skills.
How can you participate?
This council is an Esri India initiative and participation is by invitation. We are looking at academicians from India who are passionate about GIS. Interested to join?