Inspire the world with GIS
Participate in the international celebration of GIS technology. GIS is a scientific framework for gathering, analyzing, and visualizing geographic data to help us make better decisions. On GIS Day, help others learn about geography and the real-world applications of GIS that are making a difference in our society. It's a chance for you to share your accomplishments and inspire others to discover and use GIS. Even though celebrating may look a little different this year, sharing GIS is more important than ever.
Celebrate your work
GIS Day is an opportunity for GIS professionals and organizations to highlight their work and share the amazing things they are doing via fun, educational grassroots events.
Show off the benefits of GIS
Show off the benefits of GIS
GIS touches everyone's life daily, yet many people are still unaware of its power and pervasiveness. Invite others to see how you're using GIS to understand the world and make better decisions.
Tell meaningful stories
Every map has a story to tell and the potential to make a difference. Show off your impactful maps and demonstrate to your audience how they can use GIS to tell their own stories.
Enlighten and nurture your community
Enlighten and nurture your community
GIS Day is a day dedicated to showing, teaching, and inspiring others. Spread enthusiasm and help people learn how to use GIS for themselves—in their work, in their schools, where they volunteer, or even for their hobbies and interests.
Host your event
Hold an event for your organization, speak at a school, or host an in-person or online gathering for your entire community. The choice is yours. GIS Day will be observed on November 16, 2022, but you can host an event on another date if that works better for you.
At a university
Host a career day or interdepartmental event showing how GIS supports science and technology across a variety of fields and disciplines.
At a park or community venue
At a park or community venue
Invite the public to see how different groups in your community use GIS to make the city run smoothly
At a library or school
Introduce GIS to the next generation of problem solvers with interactive presentations and hands-on activities
At the office
Hold a workshop or open house to show your colleagues and/or community how your company uses GIS to achieve its mission.
Judgement Criteria*
Uniqueness of celebration
Awareness created/ Audience touched
Activity Vastness
Digital Presence
Overall Impact
*The scale of the event will not be considered for judgement. Celebrations with a positive social impact may get additional points.
The top 3 most comprehensive and innovative celebrations will be acknowledged with a trophy of Esri India' GIS Day 2022 – Celebrate and Win Contest.
Kindly submit your detailed reports by November 30, 2022 to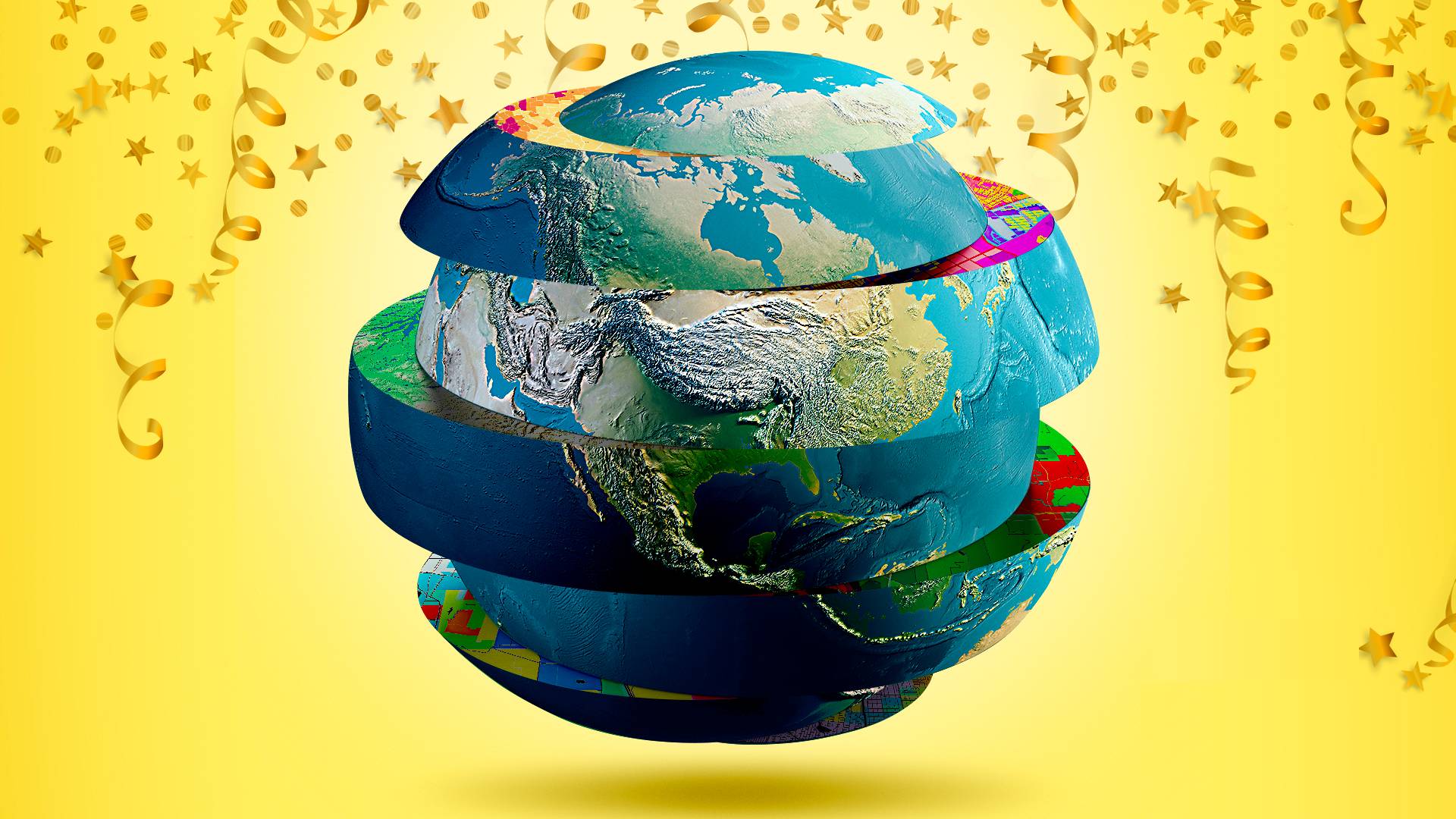 2021 GIS Day Celebration
Glimpse of last year's GIS day celebration by various organizations/educational institutes across India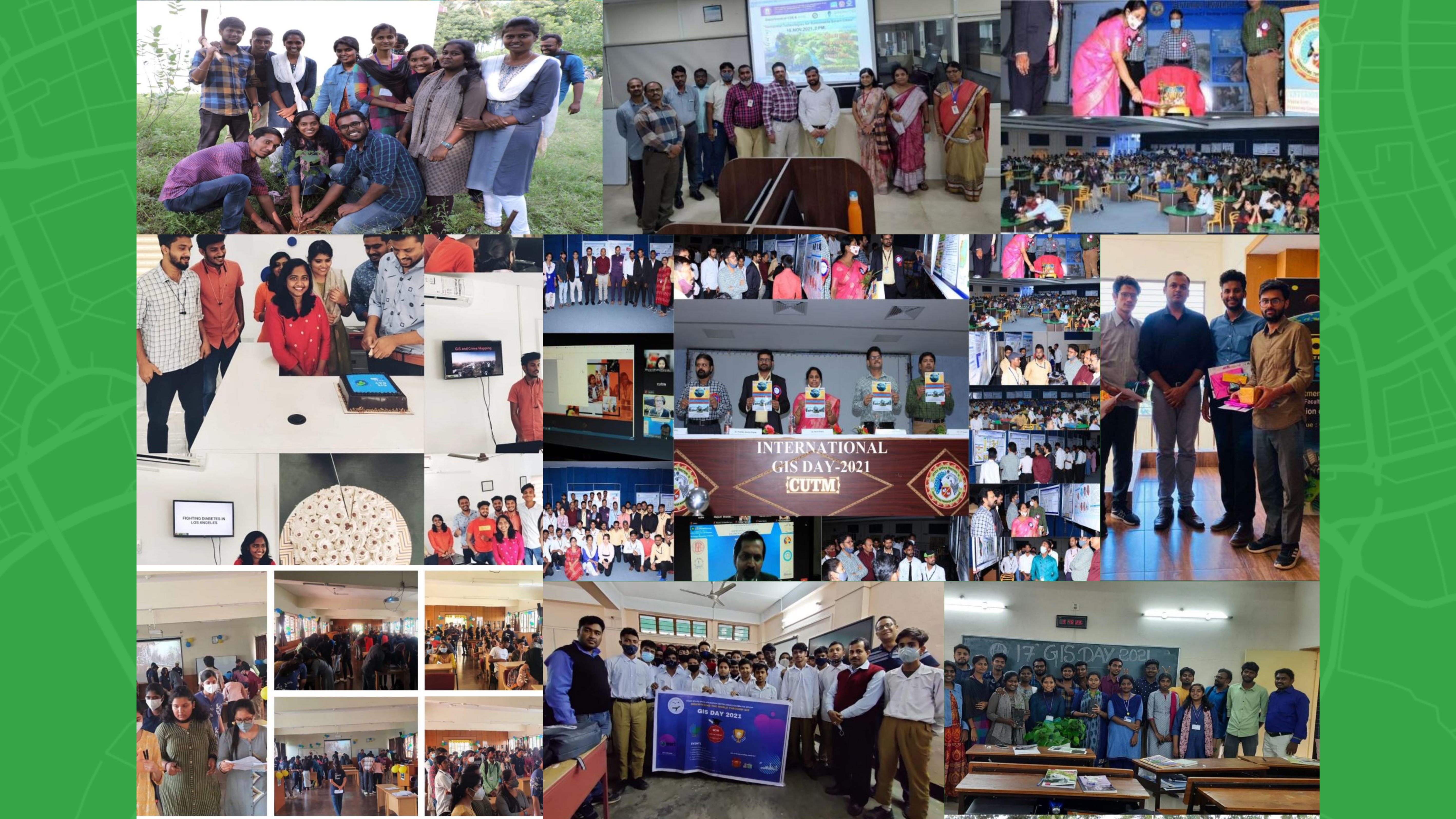 Ready to register your event?
Host your event, tell your story, and inspire the world with GIS