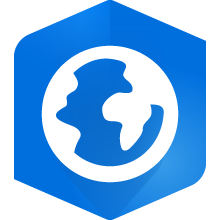 ArcGIS Pro Pricing
---
ArcGIS Pro is a powerful desktop GIS application for creating beautiful maps in 2D and 3D, analyzing data, and developing geographic knowledge. Use this mapping and analytics application to examine spatial relationships; predict outcomes; and make better, data-driven decisions.
ArcGIS Pro can be licensed by purchasing a GIS Professional User Type. User types are the credentials of an ArcGIS subscription. Each user type includes a specific set of capabilities and apps.
Use ArcGIS extensions to bundle a comprehensive set of advanced tools to your ArcGIS Desktop products. View pricing for the ArcGIS Desktop All Extensions Bundle.
For business
For individuals
Frequently asked questions
What extensions are available for ArcGIS Pro?
The following extensions are available for ArcGIS Pro:
In the future, we will be releasing the following ArcGIS Pro extensions:
Extensions licensed for ArcGIS Desktop can be used with both ArcGIS Pro and ArcMap (as available).
*Included in the ArcGIS All Extensions Bundle
What resources are available to help me get started with ArcGIS Pro?
How can I customize and extend ArcGIS Pro?
There are many ways to configure, automate, and extend ArcGIS Pro depending on your needs:
Configure the tools and buttons that appear on the ribbon tabs and quick access toolbar in the application. You can also save and share user interface (UI) customization files.
Create and share tasks. Tasks allow you to create a custom workflow, complete with steps and instructions that you can share with others who perform the same type of work. Using tasks ensures that everyone will perform in a consistent workflow and get work done faster.
Use ArcPy, a Python site package, to automate analysis and mapping. You can use Python, for example, to create a script tool that helps you do complex analysis, or use the ArcPy.mp package to create an automated map layout that updates based on map content. Automation through Python can greatly reduce the hours spent on the redundant processing and activities required to author maps.
Develop add-ins with ArcGIS Pro SDK for the Microsoft .NET Framework to create a custom ArcGIS Pro UI and user experience for your organization. You can build your own custom tools and workflows within Microsoft Visual Studio using powerful API and easy-to-use software developer kit (SDK) templates. There are three main customization patterns—add-ins, solution configurations, and plug-in data sources—and all are easy to share and deploy. Updates to ArcGIS Pro SDK for .NET are included with each release of ArcGIS Pro. You can learn more in the concept document "Migrating to ArcGIS Pro."
What is the significance of ArcGIS Arcade as a cross-platform scripting language?
We had a need for a secure, portable scripting language that allows you to perform expressions across the ArcGIS platform in a consistent way. After researching other scripting languages, including JavaScript and Python, we found that we needed to write our own scripting language to ensure that it was secure and provided common mapping functions. This scripting language is called ArcGIS Arcade. Arcade allows you to write an expression and ensure that it will work the same in ArcGIS Pro, in web maps and layers, and in web and apps built with ArcGIS Runtime SDKs. For example, an Arcade expression could be used to perform a mathematical operation on an attribute whose result drives a property of a symbol. This expression will work the same and provide the same result in every Esri app and every device. Also, since we've written the language, we've been able to include simplified functions for performing tasks that are common in mapping. For example, the Proper function can be used to convert a string to proper case (an initial capital letter followed by lower case), which is a very useful function for mapmakers.
Can ArcGIS Pro be used in a virtualized environment?
Yes. ArcGIS Pro can be used in virtualized environments—both on-premises and in the cloud—with great success. Esri understands how important virtualization technology is to our users. ArcGIS Pro is heavily tested and supported in all the major virtualization environments including Citrix XenDesktop, Microsoft Hyper V VDI, and VMware Horizon View. We work closely with the major on-premises virtualization vendors including Microsoft, VMware, and Citrix, and with major hardware vendors including Dell. We also partner closely with NVIDIA, whose virtual desktop workstation GPUs and GRID manager hypervisor technology is important to virtualizing ArcGIS Pro.
ArcGIS Pro can also be used with cloud-based application streaming and virtualization solutions such as AWS AppStream and Frame.
We test ArcGIS Pro in a variety of virtualization environments and configurations to understand and provide the latest information on how to obtain the best VM/server density and deliver optimal user experience.
The most recent information can be found on the ArcGIS Pro System Requirements web page and in ArcGIS Pro virtualization blogs. We are working to make all the ArcGIS Pro virtualization blogs accessible from a single landing page.
Esri has partnered with NVIDIA, VMware, and Dell to provide ArcGIS Desktop Virtualization Dell Appliance. This is a server that has been thoroughly tested to determine the user workflows, number of virtual machines, and user experiences that are available with it. The configuration is constantly updated to deliver the best density and user experience possible. In fact, the ArcGIS Desktop area at the 2019 Esri User Conference was partly virtualized and powered by ArcGIS Desktop Virtualization Dell Appliance. The Virtualization area (in the ArcGIS Pro area) at the conference was completely virtualized.
Which virtualized environments support ArcGIS Pro?
ArcGIS Pro is supported in the Citrix XenDesktop, VMware (Horizon View), and Microsoft (Hyper V VDI) virtual environments. The ArcGIS Pro System Requirements web page provides a list of all supported virtualization environments. We are constantly reviewing and updating this page to provide our users with the most current information. Because virtualization technology is changing and evolving so rapidly, it's important to check the ArcGIS Pro System Requirements web page and Esri blogs frequently.
How do I stay up-to-date with what's going on with ArcGIS Pro?
There are many ways to get the latest ArcGIS Pro news:
Can't find what you're looking for?
Contact
Find your local Esri India office and get answers for your questions.
ArcGIS for Developers
Developers can add the power of location to apps.
Call us
Talk over the phone