The ArcGIS 10.8 release expands the platform's key capabilities with enhancements to mapping, analytics, data management and Web GIS.
ArcGIS Enterprise 10.8
Each release of ArcGIS Enterprise expands on the software's key areas including mapping, analytics, data management, and Web GIS. 
Highlights of the ArcGIS Enterprise 10.8 release include new administrative settings, new options for publishing data, new apps, updates to ArcGIS Enterprise Sites, and additional enhancements throughout the product. 
Here are some of the highlights of the latest release. For a comprehensive list of updates, explore the Enterprise 10.8 Functionality Matrix.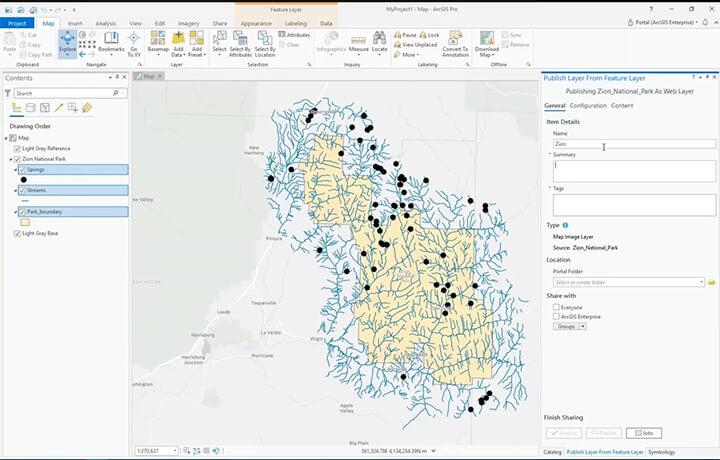 HIGHLIGHTS OF ArcGIS ENTERPRISE 10.8
Administration: A number of administrative enhancements have been added in this release including read-only mode to prevent downtime and data loss and updates to Server Manager which make it easier to search and find services.
Data, publishing and services: New options are available for the configuration of data storage items for existing databases and file share data stores, allowing you to publish hosted feature layers to your portal and archive high volume, real-time observation data.
Mapping and visualisation: Vector basemaps are now enabled by default and can be customised in Map Viewer – which includes new symbol sets for the utilities and public safety communities.
Group management tools: New customisable group management options are now available in Enterprise portal, including privacy and permission settings.
Server roles: New features and updates for server roles in 10.8 include new tools in ArcGIS GeoAnalytics Server for big data processing, a new quick start guide in ArcGIS GeoEvent Server, multidimensional raster analysis tools in ArcGIS Image Server, and a notebook manager interface in ArcGIS Notebook Server.
find out more about  ArcGIS Enterprise

HIGHLIGHTS OF ArcGIS PRO 2.5
Analytics: ArcGIS Notebooks has been integrated into Pro allowing you to perform analysis and immediately review the results in a geographic context. This includes access to Python features from Notebooks and providing a united platform for data science workflows.
Data management: Manage distributed data using geodatabase replication workflows to create and manage replicas and synchronise changes using traditional versioning.
Infographics: Present your location information in an infographic using templates of interactive charts, tables, maps and images now available in Pro.
Feature binning: Aggregate point or multipoint feature classes into bins by enabling feature binning on map image layers (map services) and spatiotemporal feature layers directly in Pro.
Mapping improvements: Professional map production is now easier with colour management tools ensuring consistent rendering and new symbology styles allowing the inclusion of charts in maps.
Licensing: Concurrent and single-use licensing options are fully supported in the cloud and other virtualised environments.
find out more about  ArcGIS Pro
ArcGIS Online
The latest release of ArcGIS Online adds several useful new features and enhancements including the introduction of new and improved sharing, updated settings, new organisational notices and more.
Here are some of the highlights of the features included in the latest release.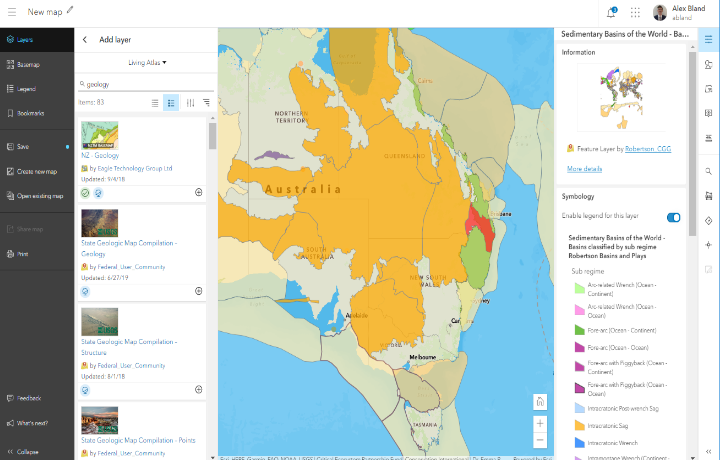 HIGHLIGHTS OF ArcGIS ONLINE
Next generation Map Viewer (beta): An enhanced experience for key map authoring workflows that aims to inspire experimentation and creativity. It features a new design, new smart mapping styles and fast client-side performance.
New organisational notices: New ways for administrators to notify team members of the latest announcements include information banners and access notices.
Improved sharing interfaces: Updated interfaces guide you through the content sharing process; from selecting a sharing level to filtering a select group with which you choose to share content with.
Updated organisation settings page: The organisation settings experience has been redesigned to make it easier for administrators to navigate and search for desired settings and automatically save changes.
find out more about  ArcGIS Online
ArcGIS Insights
ArcGIS Insights, a web-based data analytics workbench, allows you to explore spatial and nonspatial data so you can uncover questions and quickly deliver powerful results.
Here are the top takeaways for the latest release.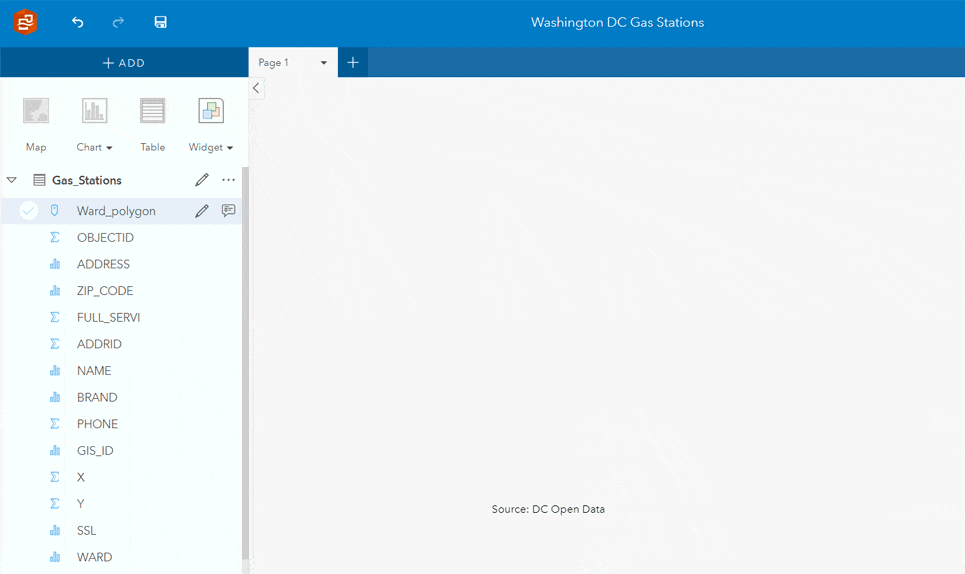 HIGHLIGHTS OF ArcGIS INSIGHTS
New UI: A cleaner, simpler user experience with more screen real estate yet the same functionalities.
Domains and subtypes: Coded value domains and subtypes are now supported within Insights making it easier to understand how data is classified and categorised.
Export data: It's now easier to get resulting analytical datasets out of Insights to share with other people and applications.
Unlimited data-only connections: Use Insights desktop to connect to ArcGIS Online and multiple ArcGIS Enterprise accounts. Every Insights desktop deployment must have one primary ArcGIS connection, and can have unlimited data-only connections.
ArcGIS Image Analyst
ArcGIS Image Analyst is designed for analysts, scientists, and photogrammetrists and delivers an advantage when working with image processing, interpretation, exploitation, analysis and the creation of information products from remotely sensed data.
Features of this extension include: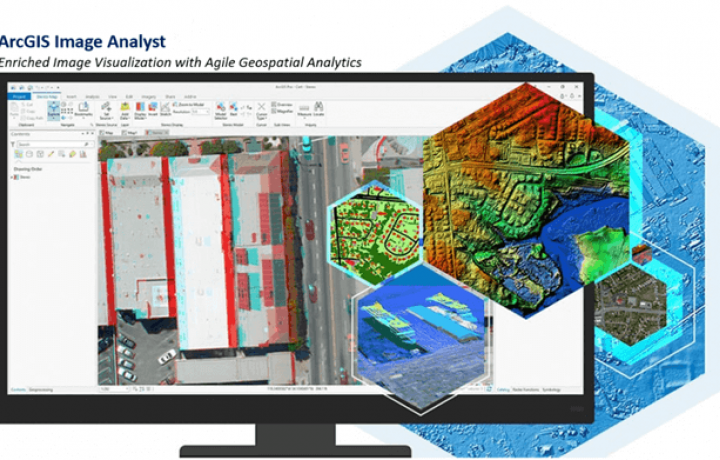 HIGHLIGHTS OF ArcGIS IMAGE ANALYST
Improved deep learning: Natively train deep learning models using geoprocessing tools in ArcGIS Pro, enable seamless end-to-end workflows and get a better user experience when reviewing deep learning results.
Enhancements to raster functions: Ten new raster functions have been added, including distance, multidimensional and hydro, enabling analysts to design and run targeted workflows for distance modelling, hydrological modelling and multidimensional analysis.
Improvements to FMV: Improvements to motion video support have been added to better manage and interactively use video with embedded geospatial metadata.
Enhancement to Arcpy API: New methods and properties have been added to the Python Raster object for multidimensional rasters.
Improvements to multidimensional analysis: The multidimensional analysis toolset has three new geoprocessing tools (Find Argument Statistics, Generate Trend Raster, and Predict Using Trend Raster).
Pixel Editor enhancements: New operations have been added to the Pixel Editor allowing users to customise processing with the ability to apply a raster processing template to the selected region.
Drone2Map for ArcGIS
The feature improvements made to Drone2Map for ArcGIS have been influenced by feedback from users and include new functionality, enhancements, and bug fixes.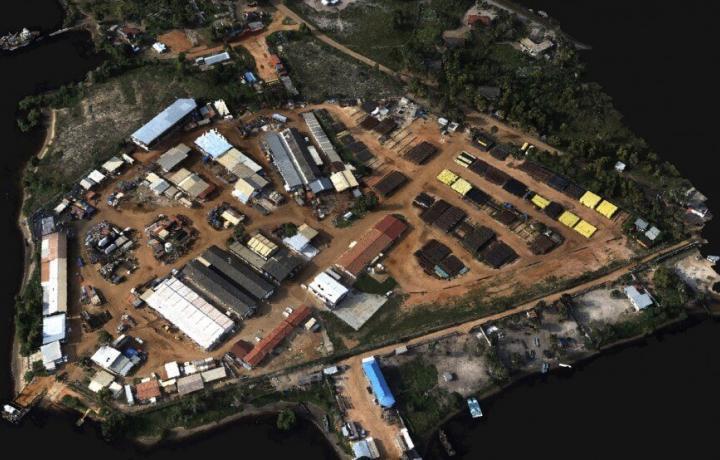 HIGHLIGHTS OF DRONE2MAP FOR ArcGIS
Camera model editor improvements: Edit existing cameras in the internal camera database and store the modified camera models.
Control enhancements: Manage project controls and view properties of each control point, filter based on type of control, and launch the links editor all with a few clicks.
Improvements for elevation models: Publish your own custom surfaces on ArcGIS Online or ArcGIS Enterprise for either bare ground digital terrain models (DTM) or top surface digital surface models (DSM). Add elevation surfaces to ensure that any 3D views incorporate the authoritative elevation surface.
Get in touch with us
Product Information
Get answers for your product, industry or technical inquiries
Contact Us
Find our Esri India office nearest to you
Give us a call
Talk over the phone