Bring the power of location to your applications and workflows with basemaps. Access a global collection of ready-to-use basemaps with localized languages and geographies. Basemaps are build ready and available in a variety of map styles that can be embedded.
Understand geographic context
Basemaps serve as a foundational layer in your applications. Choose from dozens of pre-styled basemaps designed by our team of professional cartographers.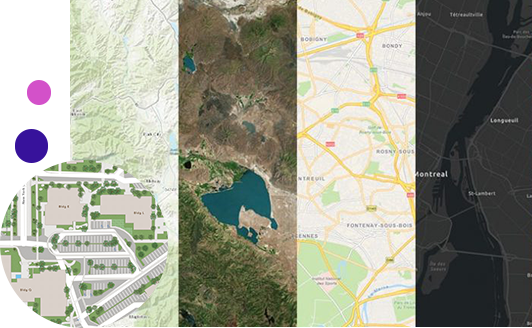 Global to local geographies
Basemaps provide realistic depictions of the earth at multiple scales and use authoritative data as reference sources. Available in more than 40 languages, basemaps provide a global digital mapping solution trusted by commercial, governmental, and scientific agencies around the world.
Customizable by design
Choose from a variety of prepared maps that can be personalized to fit your needs. Basemaps enable dynamic cartography and provide the flexibility to create your own styles. You can fully customize your map to select the colors, patterns, and labels that meet your organization's unique needs.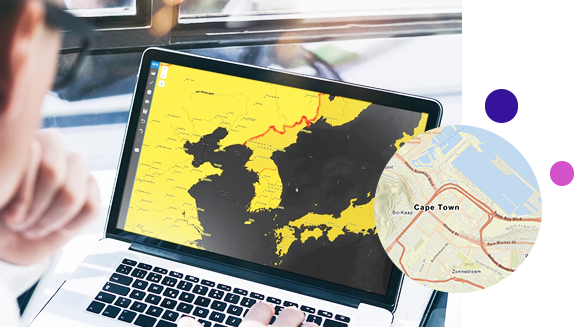 Maps made simple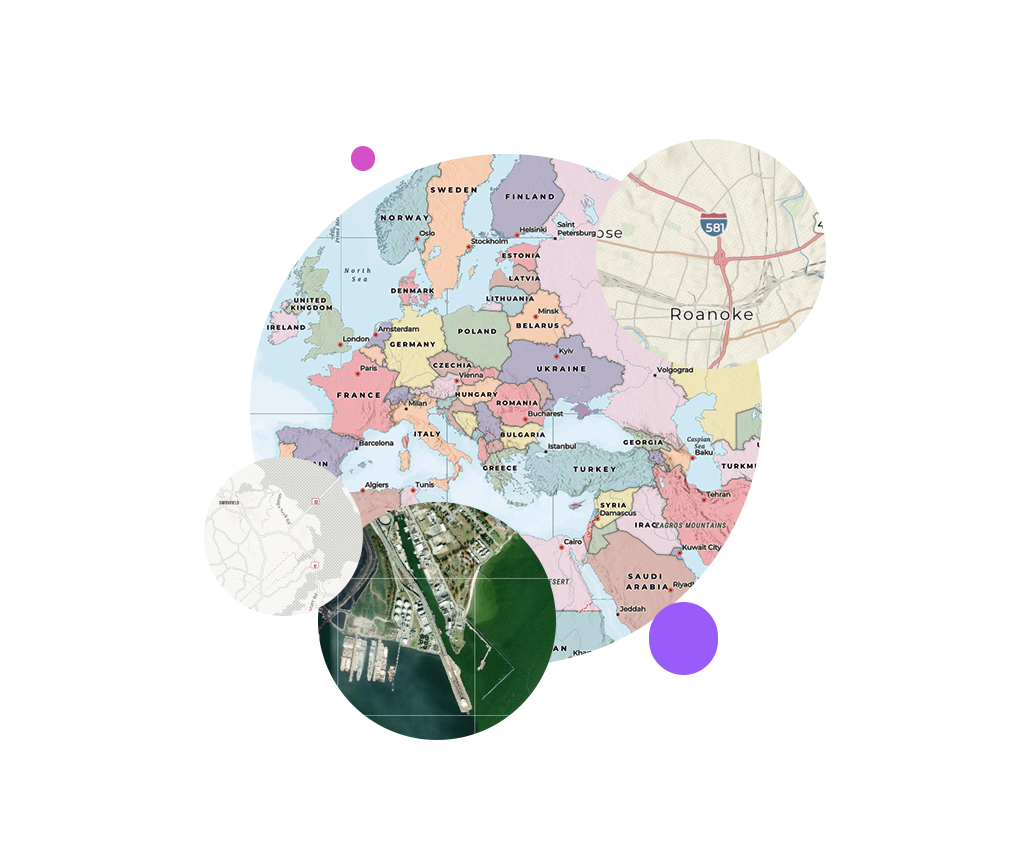 Choose a map style
Select a map that meets your needs. Maps are interactive and authoritative.
Embed directly into your app
Quickly add Esri basemaps to your applications. Maps are optimized for web, mobile, and desktop applications.
More than 40 languages
Ready-to-use maps in the language of your choice.
CUSTOM MAPS MADE EASY
Create custom designs
Let's style a map. Easily select a map style and customize it to suit your needs.
Get started with ArcGIS Platform