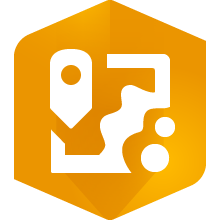 ArcGIS for Power BI Pricing
---
There are two ways to use ArcGIS for Power BI. All Power BI users can access the included capabilities as standard users at no cost. To unlock additional capabilities, an ArcGIS login is required. Please visit the licensing page for more information on capabilities and to choose the option that best fits your needs.
Make maps in Power BI at no cost
Unlock additional features with a Creator user type
View Power BI reports with ArcGIS content with a Viewer user type
Frequently asked questions
Can I use ArcGIS for Power BI with all Power BI versions?
Yes. ArcGIS for Power BI works with Power BI Desktop, Power BI Service, and all three versions of Power BI—free, Pro, and Premium.
Do I need to install a plugin to get started?
No, ArcGIS for Power BI ships in the box. Whether you are using it as a Standard user or as an ArcGIS user, all you need to do is look for the ArcGIS for Power BI icon within the Power BI console and start mapping. 
Does using Power BI consume any ArcGIS credits?
No, ArcGIS for Power BI does not consume any credits. Credits are consumed only when you use Power BI Report Server (ArcGIS Enterprise only).
Can I use ArcGIS for Power BI with a different ArcGIS user type?
You can view Power BI reports with privately shared ArcGIS content with any ArcGIS user type. A Creator or GIS Professional user type is required only if you would like to create maps using your organization's ArcGIS content. 
Can't find what you're looking for?
Contact
Find your local Esri India office and get answers for your questions.
ArcGIS for Developers
Developers can add the power of location to apps.
Call us
Talk over the phone