Information about water is fundamental to national and local economic well-being, protection of life and property, and effective management of our water resources. ArcGIS is a modern spatial platform that enables you with solutions that meet your need to: monitor, assess, perform research, and deliver information. It provides scientific information to resource managers, planners, and stakeholders and allows the community to engage, collaborate, and share with easy to use maps and apps. 
India Water Tool
Water can only be sustainably managed if data with an appropriate level of granularity is made available publicly in a format usable to all stakeholders.  India Water Tool 3.0 (IWT3.0) does all of this, while encouraging stakeholders to take action, whether at national, watershed or facility level. It will be a critical element of strengthening water management in India both now and in the future.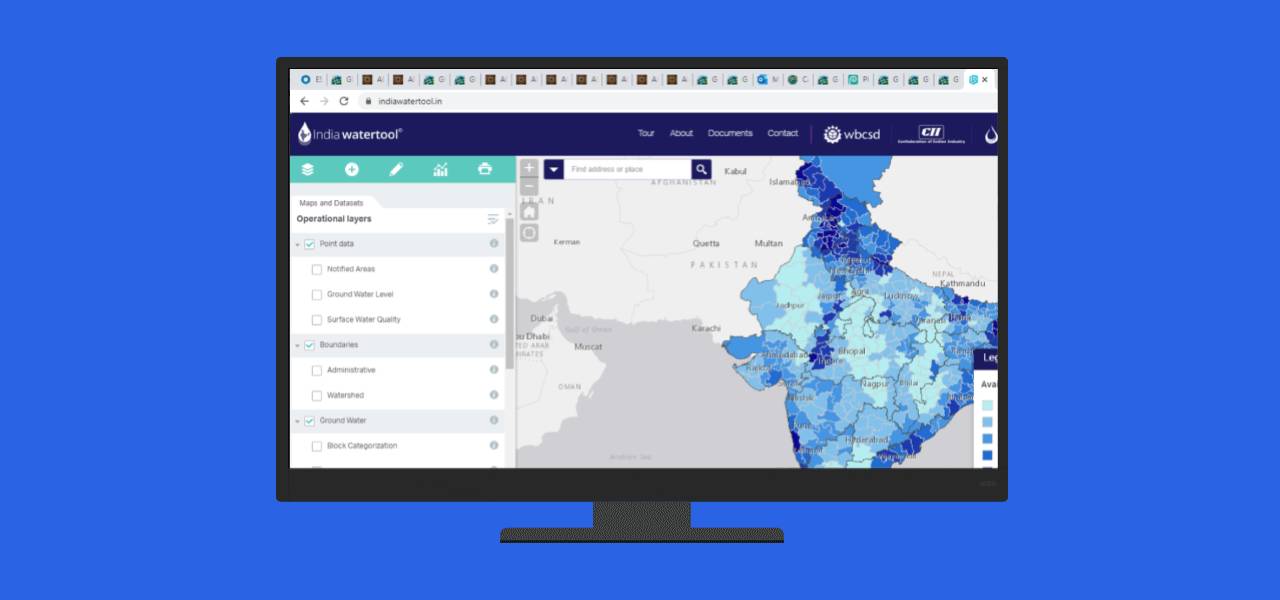 Arc Hydro

Esri's Arc Hydro consists of a data model, toolset, and workflows developed over the years to support specific GIS implementations in water resources.

ArcGIS Pro

Transform your data into maps & actionable information with ArcGIS Pro, Esri's flagship desktop GIS application.

Drone2Map for ArcGIS

Turning drone collections into authoritative images and 3D models, in minutes.
FEATURE
Vision 2020 & beyond : Growing role of GIS
GIS technology has been applied across sectors, from agriculture, water, environment, healthcare, to town planning.
---
Please fill out your details below for us to contact you for the demo.
Get in touch with us
Email Us
Write to us at info@esri.in
Call Us
Talk to us over the phone