Your front-row seat for the future of GIS
Learn, reconnect, and discover the latest advances in GIS technology as the in-person Esri India User Conference returns. The Esri India User Conference (UC) is the biggest gathering of geographic information system (GIS) professionals united by a common purpose of making our world a better place through innovative applications of GIS technology. Esri GIS users from across sectors gather to learn, network, and share their experiences. This is 'THE' conference to discover what's new in GIS technology and data, network with your peers, and stay connected to this exciting and vibrant industry.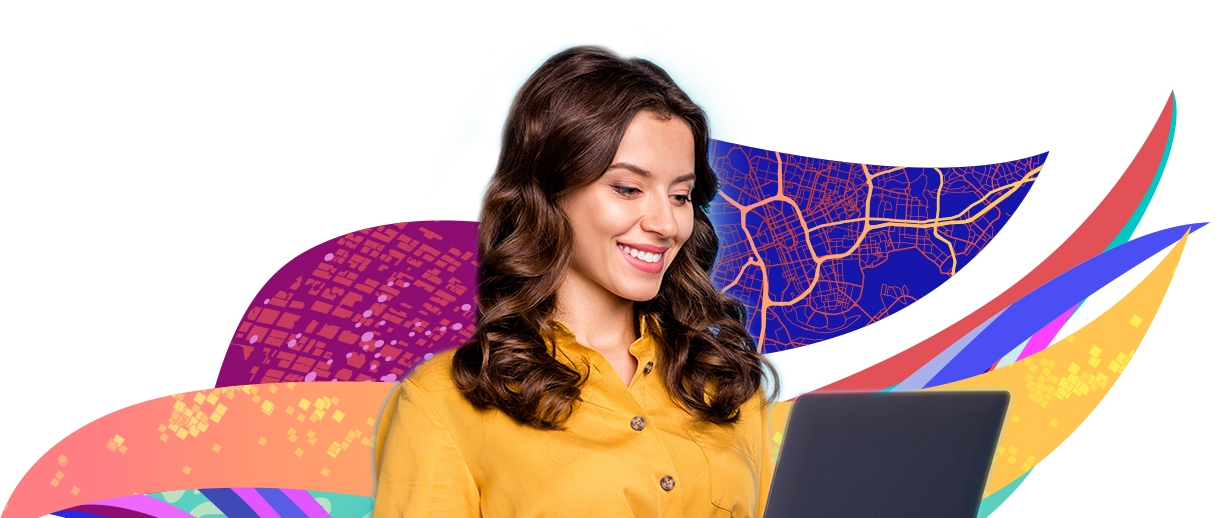 THEME
GIS - Transforming Communities
As our world faces serious threats of climate change, sustainability, social & economic inequality, communities are transforming themselves by adopting a geographic approach. GIS helps us understand all these interconnected problems holistically by visualizing and analyzing data on a map. By integrating "The Science of Where" into everything communities do – what they measure, how they analyze, what predictions they make, and how they plan and eventually manage – we are witnessing GIS play a phenomenal role in transforming communities.
Discover India's largest GIS conference
Join us at the Plenary Session to hear Esri leaders, experts, and special guests. Experience new products and latest tools. Get inspired by user presentations.
Get Inspired
Attend thought provoking keynotes, user experiences, and case studies from leading industry and GIS experts.
Solve Problems
Experience new products and latest advancements in ArcGIS. Gain invaluable ideas to energize and enhance your GIS solutions.
Network With Peers
Meet GIS professionals from multiple industries. Find others who faced similar challenges and solved them using geospatial solutions.
Learn
Join Technology Exposition, Demos, Paper Presentations, and much more.