Experience the next big thing in GIS
---
2020 Esri User Conference is being hosted this year in a virtual format from July 13-16, 2020.
Esri India is bringing the live plenary experience for its users in India timings from July 14-16, 2020. Register today and be on the cutting edge of the GIS technology.
Inspire. Learn. Connect.
Esri India User Conference 2021 (UC) is your go-to-destination to experience the next big thing in GIS. Join us at the plenary session and hear directly from Esri president Jack Dangermond, Esri staff experts, and other thought leaders in the GIS industry. Get inspired by user presentations and learn about the latest Esri GIS innovations. 
Experience the Esri India
User Conference 2021
---
Theme: GIS—Creating a Sustainable Future
In today's interconnected world, we all have the shared responsibility to shape and create a sustainable future. Tackling global issues requires a holistic and cross-discipline decision-making environment. We 'humans' are the only species with the means to take environmental action to secure the survivability of our planet. We must work collaboratively and enter into a dialogue to shape our future.
GIS unites our digital world with modern mapping that drives action and connects people across vast geographies through science. Esri India User Conference 2021 (UC) plenary session explores how GIS empowers us all to understand our planet first, analyze, share, and understand data in a visual form, so that we can take the action to create our sustainable future.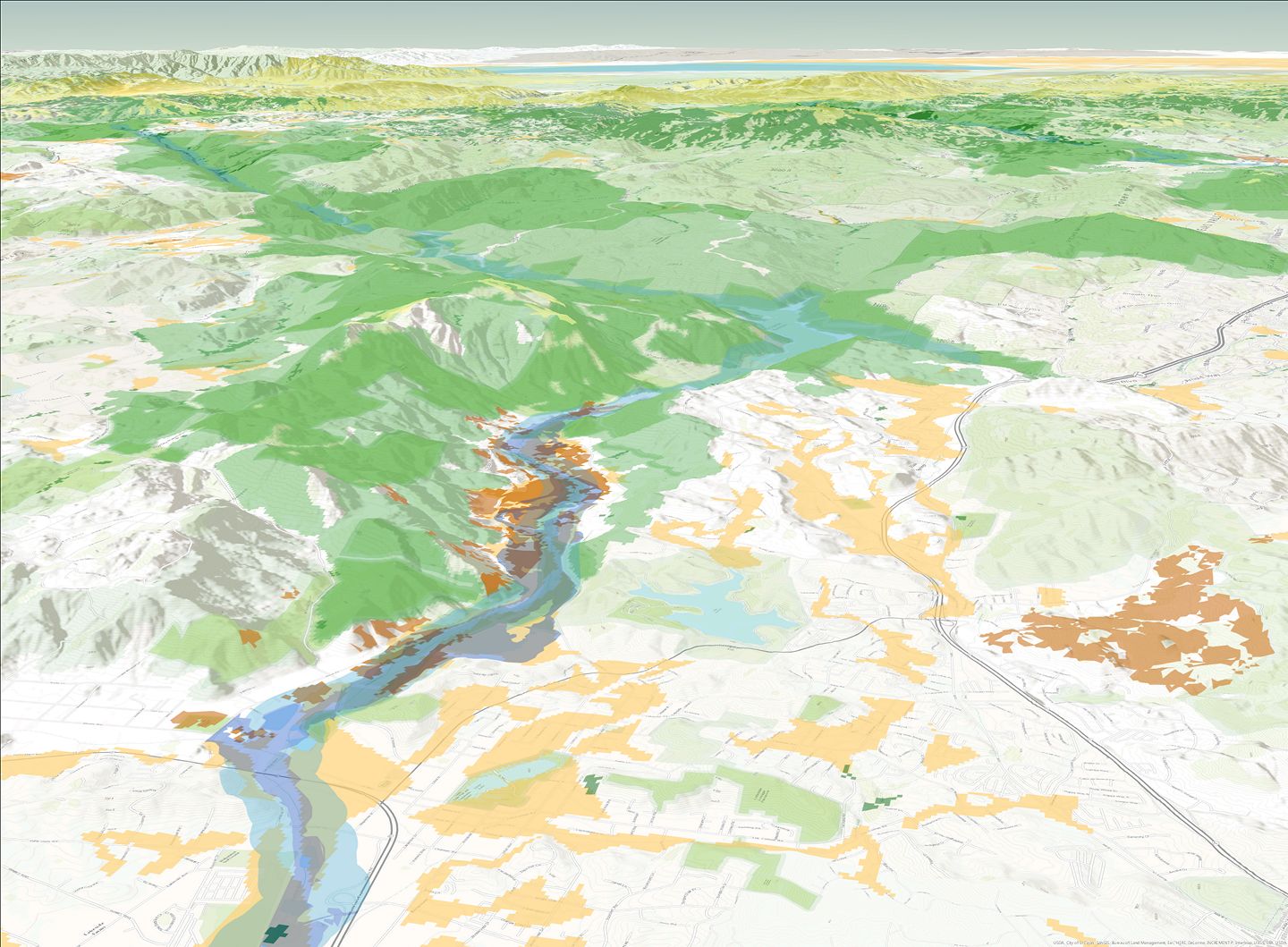 Access last year's conference